ASSOCIATION OF POLISH DAIRY PROCESSORS was established on 28th May 1999. One of the major reasons for founding APDP was that the dairy sector companies other than cooperatives needed a forum for sharing experience, establishing contacts and co-operation as well as their own representation.
President of the Board is Mr. Marcin Hydzik.
APDP is a dairy organization uniting employers, milk purchasing businesses, processors along with companies working for the Polish dairy sector.
to protect members rights and interests;
to enhance the development of milk and dairy products market;
to upgrade products quality and promote quality dairy products;
to improve the dairy sector image;
to develop rules and standards to facilitate the co-operation amongst business units in dairy sector;
consulting.
APDP represents its members towards labour unions, authorities and bodies of state administration and non-government organizations.
APDP activities concern enhancement and development of Polish milk and milk products market as well as promotion of milk and milk products consumption.
By developing co-operation with other dairy organizations, ADPD aims at creating strong representation of dairy industry interests in Poland and abroad. It has also taken steps to shape positive image and enhance prestige of Polish dairy industry on the Single Market of the EU.
Right from the beginning, the ADPD has taken measures to disseminate expertise on quality and legal requirements for the dairy sector and other information vital for the sector.
APDP also participates in the legislative process by providing opinions on legislation affecting dairy industry at the national and EU levels. Our activities include also publishing as well as organization of training courses and seminars. 
In response to growing demand for expertise on production economics and quality and hygiene requirements for the dairy sector APDP in cooperation with unquestioned experts almost each year adds new positions to its publications list.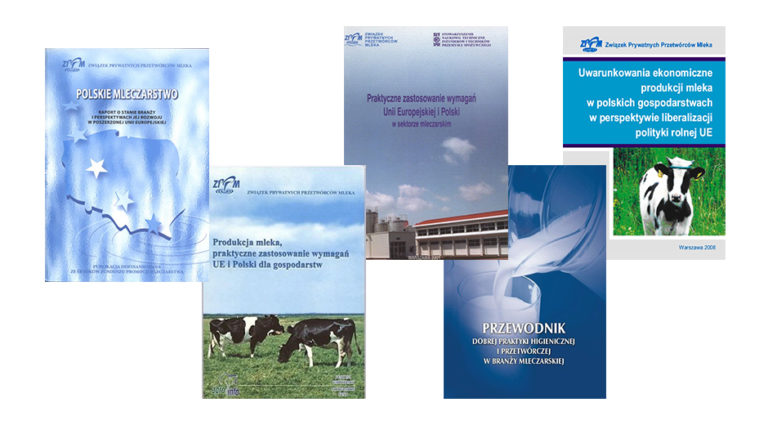 One of the APDP routines is organization of training courses and conferences for the dairy sector. Taking into account the need for constant improvement of qualifications of dairy companies staff and milk producers the demand for training courses and seminars organized by APDP never fades.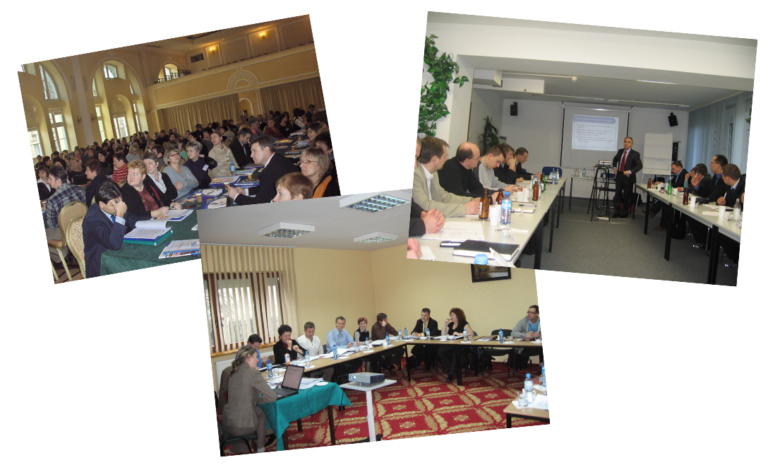 The coverage of the training courses is adjusted accordingly to needs and expectations of dairy companies. APDP has implemented a number of training projects on the assessment of milk production cost, improvement of quality systems, dairy products labelling as well as microbiological testing of dairy products, new development possibilities and milk production cost items but also on cattle feeding, environment management system (ISO 14001), improvement of ISO and HACCP quality assurance systems and negotiation techniques. Each year APDP organizes conferences concerning for example economic situation in dairy industry or new legal requirements of the EU for the dairy sector.
APDP sets much store by increase of dairy products consumption in Poland. APDP published five brochures promoting milk and milk products consumption among young people. Facing the downward trends in the level of dairy products consumption in Poland, APDP in cooperation with other Polish dairy organizations has developed long-term dairy products consumption promotion strategy.
This strategy is based on idea of creating fashion for consumption of milk and milk products through shaping appropriate dietary habits, health promoting actions and social awareness.
We have also published a number of brochures promoting among schoolchildren both nutritional and health related aspects of dairy products consumption. Obviously we did not forget to mention fabulous taste.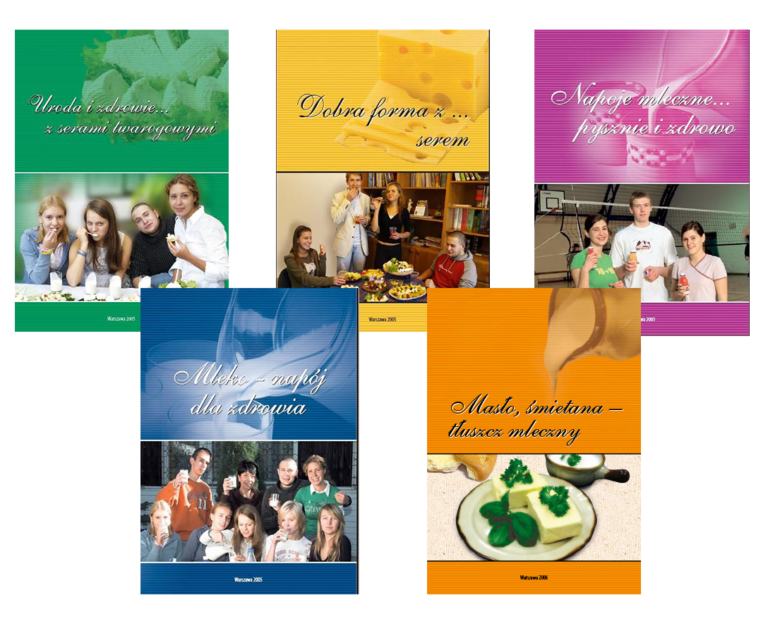 Sometime ago, in press magazines focusing on young people and in publications concerning health-related problems we informed about benefits of milk and milk products consumption.
APDP as a representative of the dairy sector has also access to the Milk Promotion Fund resources allowing APDP to take actions reflecting the needs of particular member companies and whole diary sector as well.
In 2013 we have decided to focus our efforts only on one product of dairy industry, which combines great taste with valuable nutrients. That is why we launched educational campaign "Yoghurt for a good day" which utilises a variety of traditional and modern ways of communication with our target group, ie. families with young children. The campaign was continued also in 2014 under a slogan "Yoghurt suits me in the morning".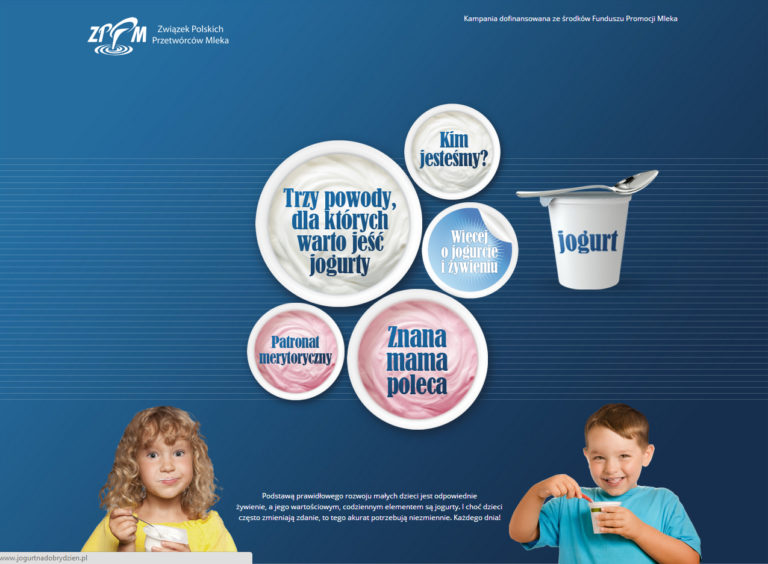 ADPD is a member of Polish and international organizations – among others the European Dairy Association and Polish Federation of Food Producers.
Membership in European dairy organizations makes it possible for ADPD to be involved in the EU legislative process at a very early stage and represent Polish food industry. Moreover, thanks to membership and co-operation with European and world organizations APDP obtains the most recent information on European and world dairy markets situation. APDP takes part in all events vital for the dairy sector, meetings with representatives of European dairy organizations, dairy companies and EU administration.
APDP also works closely with state administration, especially Ministry of Agriculture and Rural Development, playing active role in legislative and consultation process.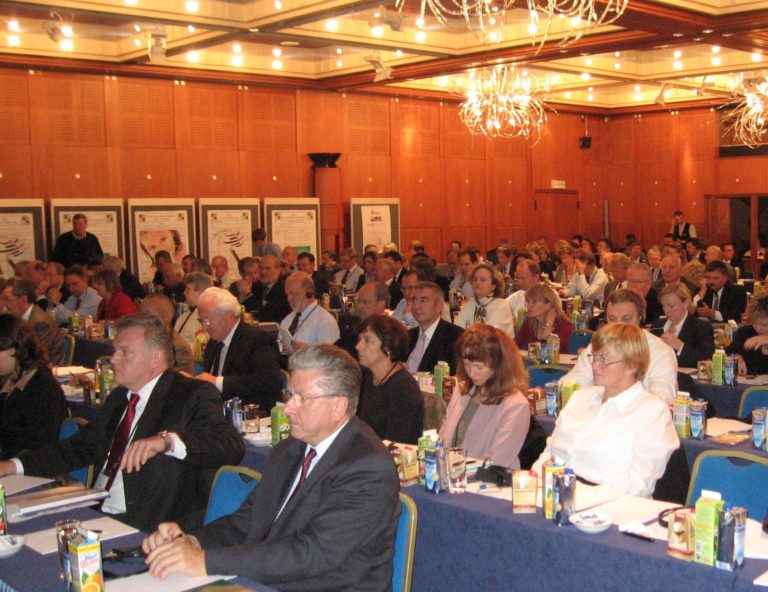 Związek Polskich Przetwórców Mleka
(Association of Polish Dairy Processors)
ul. Złota 59, budynek Lumen, piętro 6
00-120 Warszawa 
Phone: +48 222 660 271
Fax: +48 222 660 372
sekretariat@zppm.pl